Christy, Bridgeport and Lawrence-Allison Fire Protection Districts responded to a fire on Locust Street in Sumner early Tuesday morning. The home is the residence of Terry and Nancy Cessna. (Photo by Vickie Shoulders)
Tuesday was a good day for cycling. Carter (at left) Holdrieth, age 5, and his brother, two-year old Micah, were gliding around Sumner on these wood-constructed bikes (purchased from the Thomas Factory, Olney, and available through online sites). The design excludes peddles, allowing youth to experience balance and control before advancing to larger bikes. They are the sons of Justin and Jodi Holdrieth of Sumner. (Photo by Barbara E. Allender)
Mark Jones, District 7
Jones takes new county seat
By Barbara E. Allender
A new Board member was sworn in to serve in District 7 of the County on Wednesday, April 16. Mark Jones replaced Ryan Curtis who resigned due to moving out of the district.
Bridgeport second grade students visit the historic Pepple School which is being preserved for tours in Lanterman Park in Bridgeport. (Photo submitted)
Students take walk through school history
On Tuesday, April 15, the second grade students of Red Hill Unit 10 walked to Lanterman Park to visit the Pepple one-room school.
The Lawrence County Historical Society officers John King and Flossie Price opened the gate and building for the four classes of 83 students to visit.
Unit 20 Board prohibits Facebook use
By Barbara E. Allender
School District Unit 20 in Lawrenceville dealt with some misuse of Internet capabilities much to the dismay of at least one of its instructors. Chemistry and Physics teacher Dave Atkins made his case to the school board during their Wednesday, April 16 meeting in favor of using the social medium Facebook for student, parent and community communication. "Social media sites are useful tools to have available to us as public outreach," he said.
BARGAIN PRICE FOR RETIREMENT MANSION IN DESIRABLE COMMUNITY

(Click on property for more information)
707 State Street, Lawrenceville -- $100,000
---
Price Reduced for Great Home in Sumner
(Click on property for more information)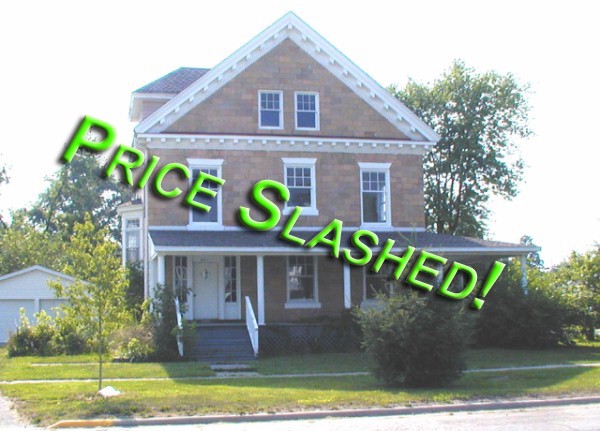 50l S. Christy, Sumner
Internationally- prized vocalist Amanda Biggs
Former county resident releases CD with concert
Internationally prized vocalist Amanda Biggs will be releasing her brand new, self-titled solo CD with a concert, Thursday, May 15.
The Red Hill High School graduate resides in Bloomington, Ind. where the concert will be performed in the Buskirk-Chumley Theater at 7 p.m
"Skeeter" and Colson Walker
Circus is coming to town!
Last week, "Skeeter, the Clown," visited Head Start and Bridgeport Grade School (see photo at right) to remind children of the upcoming Culpepper & Merriweather Circus. The circus is coming to town today (Thursday, April 24) at the Sumner City Park!
Waller Scholarship Fundraiser
On Saturday April 26 Sumner Masonic Lodge will host the annual "Kenneth and Ruby Waller Memorial Masonic Scholarship" fundraising breakfast. The scholarship is presented to a graduating Red Hill High School senior.