BARGAIN PRICE FOR RETIREMENT MANSION IN DESIRABLE COMMUNITY

(Click on property for more information)
707 State Street, Lawrenceville
---
Price Reduced for Great Home in Sumner
(Click on property for more information)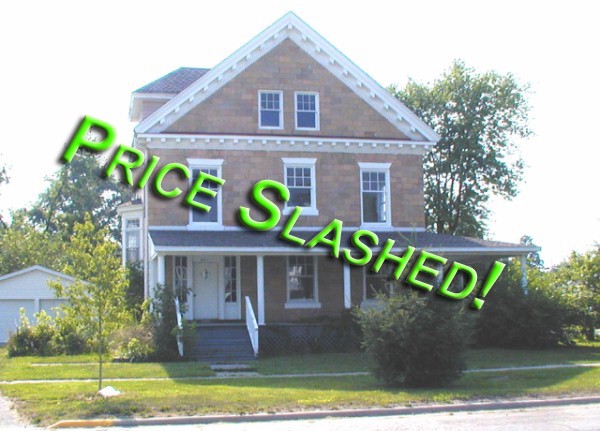 50l S. Christy, Sumner
22nd Annual Travel Back to Bethlehem is Saturday
The Beulah United Methodist Church will be hosting its 22nd Annual Travel Back to Bethlehem on Saturday (Dec. 14) south of Sumner. From 5—9 p.m., all are invited to drive on the blacktop south of Sumner where luminaries will light the way turning right onto the Beulah UMC road. Live Biblical scenes will be portrayed along two miles of the roadway. They include: Mary and Joseph on their way to Bethlehem, King Herod, Shepherds guarding their flocks, and Live animals at the Nativity.
Once at the church, free refreshments will be offered in the fellowship hall. There will also be live music in the sanctuary.
For more information, call 936-2325 or visit the website at:
www.
visitbeulahumc.org.
ERBA hosts Informational Meeting on Health Marketplace
The Embarras River Basin Agency (ERBA) in Lawrenceville is scheduled to host an informational meeting to educate Lawrence County community members about the new health insurance options available through Get Covered Illinois – The Official Health Marketplace. The meeting will take place on Wednesday, Dec. 18, 2013 at 10 a.m. in the ERBA Outreach Office, 1211 State Street, Lawrenceville.
Christmas season at Lawrence Public
December is a busy month at the Lawrence Public Library! Santa will be at the library from 11:00am - 1:00pm on Saturday, December 14. Bring your little ones in to have their picture taken with Santa for FREE.
Forgiveness month, and the Food for Fines food drive will continue throughout the month.
The Lawrence Public Library will be closed on December 24 - 25, and December 31, and January 1.
Weather cancels Santa visit
The winter welcome for Santa at the Sumner Attendance Center, 4—7 p.m., Saturday, Dec. 14 has been cancelled due to the weather.