BARGAIN PRICE FOR RETIREMENT MANSION IN DESIRABLE COMMUNITY

(Click on property for more information)
707 State Street, Lawrenceville
---
Price Reduced for Great Home in Sumner
(Click on property for more information)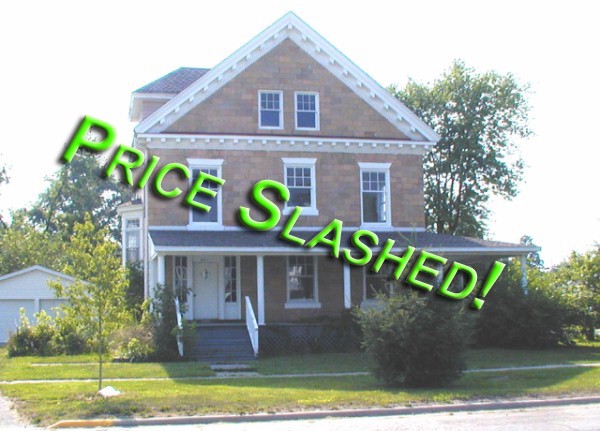 50l S. Christy, Sumner
The Red Hill Unit 10 School Board will reorganize its Board today (Thursday) with a special meeting at 4:30 p.m. In the Red Hill Jr./Sr. High School library.
During the public meeting, the election of officers, including the president, vice-president and secretary will take place.
Board meeting dates and times will be discussed for confirmation.
All current policies and procedures, contracts and agreements are also expected to be adopted by the new board.
One outgoing member, Bruce Jones, will be recognized for his 12 years of service on the board. The Board is seeking a Unit 10 district resident to fulfill the open position.
Board members are: Chad Hill, Trenton Masterson, Jim Legg, Dixie Purcell, Bob Christy, and Ashley Ryan.
Red Hills State Park gets great catch
By Barbara E. Allender
Good news for the area was awarded to local restaurant owners. Bruce and Janice Lasllie, owners of Bosso's Grill in Lawrenceville, On Friday, they received word that their application to manage The Trace Inn restaurant in Red Hills State Park was accepted.
(To read more, subscribe to The Sumner Press today!)