BARGAIN PRICE FOR RETIREMENT MANSION IN DESIRABLE COMMUNITY

(Click on property for more information)
707 State Street, Lawrenceville
---
Price Reduced for Great Home in Sumner
(Click on property for more information)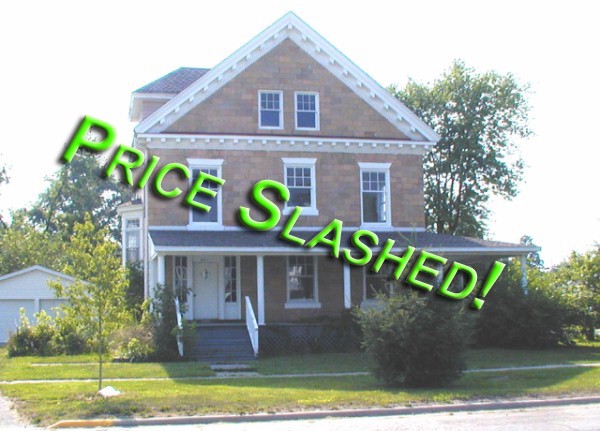 50l S. Christy, Sumner
The Red Hill High School choir performs.
The Red Hill High School Class of 2015 observed its commencement on Saturday, May 16 at 2 p.m.
McKenzie Wolfe, valedictorian of the class, and Darah Bennett, salutatorian, addressed their classmates and attending crowd.
(To read more, subscribe to The Sumner Press today!)
EDITOR'S NOTE:
The following letter is a response to an email sent by one of our Sumner news columnists, Sandy Binkley, to WTHI with questions concerning the storm on May 9th in Sumner.
Dear Concerned Citizen (this might take a few minutes to read, it's packed with details),
Hopefully I can help clear up the frustration from the storm last weekend. I've taken a few calls from residents in Sumner and I know that our coverage is important to you. I take it even more personal because I was there for the weekend storms. I'm from a small Illinois community myself ,like Sumner, and I understand the importance to have a connection with you. I want to make sure you trust me moving forward.
Unfortunately, I do not hold the power to warn storms in the nature that I believe you were looking for (TV crawls, radio, phone alerts, etc.). We work tightly with the National Weather Service, and the local branch for your county and region is located in Lincoln, Illinois.
(To read more, subscribe to The Sumner Press today!)
Dear Editor,
The article about local artist, Paul Spangler, in May 14 edition of Sumner Press was quite interesting and I admire the work of this artist. However, I am compelled to make corrections to the information that he gave about the origins of The Spot Café.
July 9, 1944 Carl Ulysses Shaw, my mother's father, died suddenly at his residence on State Street, Lawrenceville. This left his widow, Nettie Mae, with no source of income and rent due to the following month before the days of Social Security and other government assistance programs. Early that Fall, Frank "Pud" Hardacre, my father's brother, came to my grandmother to ask if she would bake pies for the restaurant that he was opening just a block west of her home on the other side of the street. My grandmother began that enterprise immediately which became her source of income for the remainder of her working days. From July 1947 through May 1952 on Saturdays I assisted with the production of those pies that supplied three restaurants and private parties. So the actual original owner/operator of The Spot Café was Frank Hardacre in the Fall of 1944. As to when or to whom he later sold the business I have no knowledge.
Norma G.
(Hardacre) Linder