Gail Grounds of Lawrenceville was chosen as the WAKO Radio "Father of the Year." His daughter Mary Grounds, Vincennes, submitted the winning letter to the station for judging. Gail is retired after 35 years of employment at the Marathon Refinery in Robinson. Pictured are (from left): station business manager Gil T. Wilson, Grounds' granddaughters Lucy Weisenberger and Vinci Weisenberger, Grounds and daughter, Gail, and WAKO Account Executive Jeanne Cox. Not pictured are Grounds' daughter Courtney Lowery and sons, Max and Sam, and Hannah Grounds. Read the letter on page 6. (Photo by Barbara E. Allender)
Three generations of female pilots joined in the annual Air Race Classic which landed at the Mid-American Air Center north of Lawrenceville on Tuesday afternoon. Marie Carastro (center), at 86-years young of Montgomery, AL, was the eldest of the pilots with her granddaughter Danielle (at left), 15, of Ocean Springs, MS being the youngest participant, and Carastro's daughter, Susan, of West Palm Beach, FL joining in the race. (Photo by Barbara E. Allender)
Lady pilots fly across country
Female pilots from all areas of the United States and all walks of life shared a common goal this week. As participants in the annual Air Race Classic, the ultimate conquest was to fly from Fredericksburg, VA, beginning June 22 to Fairhope, AL by 5 p.m., June 25.
(To read more, subscribe to The Sumner Press today!)
BARGAIN PRICE FOR RETIREMENT MANSION IN DESIRABLE COMMUNITY

(Click on property for more information)
707 State Street, Lawrenceville
---
Price Reduced for Great Home in Sumner
(Click on property for more information)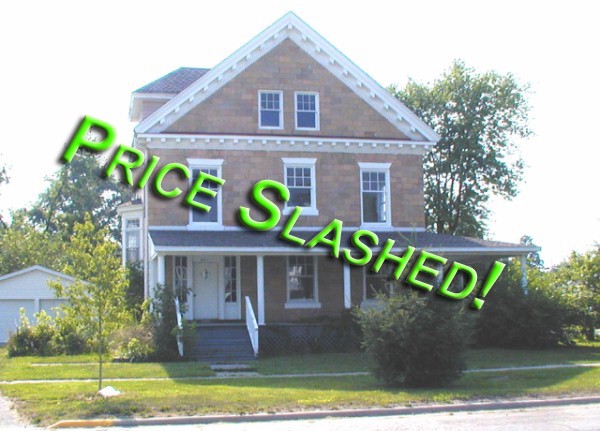 50l S. Christy, Sumner
County Board shows support
By Barbara E. Allender
The Lawrence County Board made a commitment of support to the South Lawrence Water Corporation during its meeting on Wednesday, June 17. A resolution reflected support towards an application for a $466,845 grant from the Illinois Community Development Systems Program which could enable SLWC to build a new water tower.
(To read more, subscribe to The Sumner Press today!)