A former gas station and pizza place in the community of St. Francisville has been given to the CIC (Community Improvement Corporation). This is a gift from Joanne Diver who had the building remodeled in 2012. It will serve as the CIC office and meeting location. Pictured accepting the gift is Peggy Baxter, Louise McKelfresh (CIC president), Barbara Tussey with granddaughter Fiona Tussey, and Peggie Adams. (Photo by Barbara E. Allender)
Dine with a Doc® is a FREE program that welcomes the local senior public this Friday during the noon hour.
This program is a community effort of a doctor, a lunch sponsor, the senior citizens, local churches and area businesses coming together for the good of all to serve the senior citizens.
This month we are excited to present: Dr. Jacob Ringenberg MD, 406 N. 1st St., Vincennes, Indiana 47591, ph #812-882-1106
(To read more, subscribe to The Sumner Press today!)
The Lawrenceville High School Prom will be this Saturday from 8—11 p.m. The royal court queen candidates are: (front row from left) Kazia Frederick, Shyloh Hearn, Abigail Higginbotham, Kenzie Hamilton, and Ainsli Hubbard. King candidates are: (back from left) Harrison Loeb, Zane Green, Alfonso Palazzolo, Brandt Cochran and Kenneth Waller. This year's theme is "Forever Young." The doors open at 6:30 p.m. The public may view the grand march at 7 p.m., immediately followed by the coronation in the school gym.
BARGAIN PRICE FOR RETIREMENT MANSION IN DESIRABLE COMMUNITY

(Click on property for more information)
707 State Street, Lawrenceville
---
Price Reduced for Great Home in Sumner
(Click on property for more information)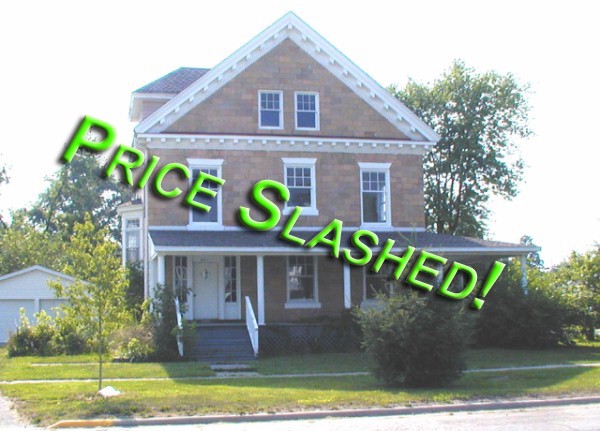 50l S. Christy, Sumner
LCMH is financially strong model for rural hospitals
By Barbara E. Allender
Lawrence County Memorial Hospital is making progress in several areas. From the addition of orthopedic services and other staff to physical improvements to its 66-year old building, financial and structural stability are making the future look optimistic.
During the monthly meeting of the LCMH Board on Tuesday, it was reported that March generated the highest monthly revenue in the ten-year history of the hospital. Although extra staff warranted more expenses, both inpatient and outpatient volumes resulted in an overall $135,000 over budgeted predictions for the month. CEO Doug Florkowski is also anticipating that April's volumes will be good, as well.
(To read more, subscribe to The Sumner Press today!)