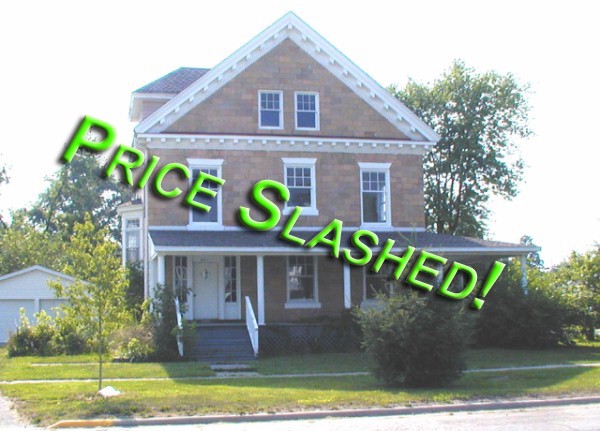 50l S. Christy, Sumner
Brazil tile mansion, l00 years old, 3 stories & full basement, 3 baths, including Jacuzzi, new refrigerator/freeze and Jennair stove in kitchen, central air; gas/air furnace.
For more information, please contact the Sumner Press, Ph 943-2300 (6l8)
Lawrence County is 240 miles straight south of Chicago's Navy Pier, l35 miles east of St. Louis' Arch. Moderate climate, rare zero degrees in winter, equally rare summer days above 95 degrees. Ringed by community colleges in historic Vincennes (l0 miles from Lawrenceville), Robinson, Olney and Mt. Carmel, each 20 miles. Stable employment--Automobile Technologies (seat supplier for Toyota largest American factory, Princeton, IN., 40 miles) and Lawrence Correctional Center, Sumner, l0 miles from Lawrenceville, 2500 inmate capacity. Excellent medical facilities, largest number of skilled care beds per population in state. Low real estate taxes. Minimal crime. Red Hill State Park. Prize winning modern schools. Recreational boating on Embarras & Wabash rivers.
---